I'm facing issues with my hydraulic systems. They are crashing even after repairing. Does anyone here has any lead to the solution?

Follow
Ace Auotmation
Air Cooled Heat Exchangers and Oil Coolers Manufacturers
Follow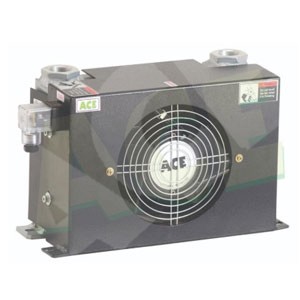 For most medium to large continuous duty hydraulic machines oil cooler fitment becomes mandatory for achieving temperature optimized systems that keep oil temperatures within an acceptable range.
Doing so is a basic prerequisite for cost-efficient operation, as they provide a number of performance, economic, and environmental benefits.
These include:
Maintaining the correct temperature keeps oil at its recommended viscosity and ensures that mechanical components are properly lubricated and fluid power devices run at peak performances efficiency. Letting oil temperature rise beyond recommended limits can

Reduce the life of the equipment due to poor lubrication
Higher internal & external leakages
Higher risk of component damage.

Operation within recommended temperature range increases equipment's

Availability
Efficiency
Improved productivity.

Keeping temperatures down also helps ensure that the oil lasts longer. Excess heat can

Degrade oils
Form harmful varnish / sludge on component surface. The sludge formed results in sticking of internal moving parts of valves & other components.
Accelerate the deterioration of rubber and elastomeric seals, leading to leakages
Loss of expensive oils.

With less machine downtime it reduces service and repair costs.
Here is an AW series oil cooler which is designed to be installed in the return lines of the hydraulic system and can handle pressure upto 10 bar.
For details or enquiry, please write to us at marketing@acefluidpower.com or visit us at www.aircooledoilcoolers.com
Engineering Courses
Analog and Digital Communication
Dr.Kalpana Murugan
0 (0) New Course
This course deals with techniques and features related to modulation and demodulation in Analog and Digital Communication Engineering.
Internet of Things
Dr.Kalpana Murugan
0 (0) New Course
The Internet of Things (IoT) describes the network of physical objects—"things"—that are embedded with sensors, software, and other technologies for the purpose of connecting and exchanging data wi...
Electronic Devices
Dr.Kalpana Murugan
5.00 (1)
This course is fundamental course in Electronics & Communication Engineering
View All
Item added successfully. Go to cart for checkout.
Accept
Reject