AUTHOR INTERFACE INDEX
2.1 INTRODUCTION
2.2 MULTIVERSE
2.3 DEEP EXPLORATION
2.4 THE QUESTION OF WORKING
2.5 NAMING THEORIES
2.6 DUPLICATE YOU
2.7 THE CHOICE THEORY
2.8 SO CLOSE AND YET SO FAR

2.9 PAVEMENT TO VOLUME 3

2.1 INTRODUCTION

In the previous volume, What does the night sky teach us about the universe? (1.0) , we discovered one major incident, our universe is way larger than all that we can see. So, we dug in to find answers and all we managed to do is pave a new path to a better discovery. So, does the universe ever have a definite answer? Lets find out.
2.2 MULTIVERSE
For the time being, let us assume the multiverse theory is true. Now, some of the most basic and interesting questions arrive such as, can we do 'inter-universe travel' or maybe understand the 'Dynamics of the multiverse' , 'what connects the universe-es'. Before we rush into the answers, we need to understand a few things.
Lets start basic, "What is multiverse?" To keep it crisp and short, it is a theory that supports and proposes that our universe is not alone. There are many "universe-es" around our universe. At first it may sound stupid, because "Uni" in the word Universe means one. That is why this theory is called, 'Multiverse'.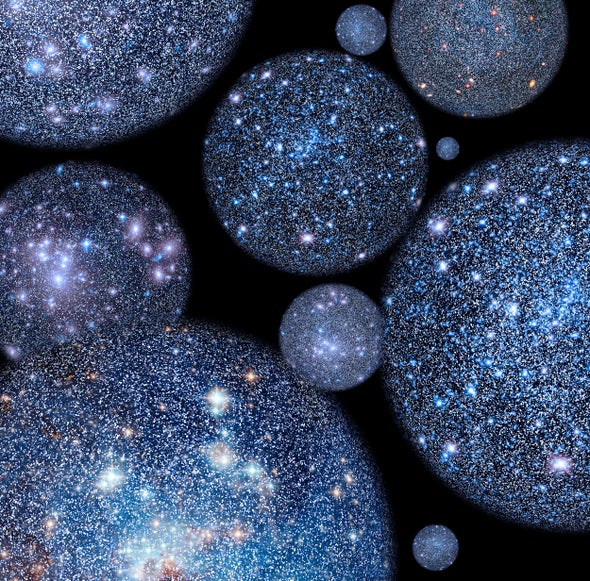 2.3 DEEP EXPLORATION
Now, lets move to the next question. "What is in the other universe?"
The answer is simple, it consists of matter. The only answer we can be sure of. Every universe will have photons, energy, matter. That is what makes up the universe. The interesting part does not lie in this, but it lies in the question "How do things work in the other universe ?"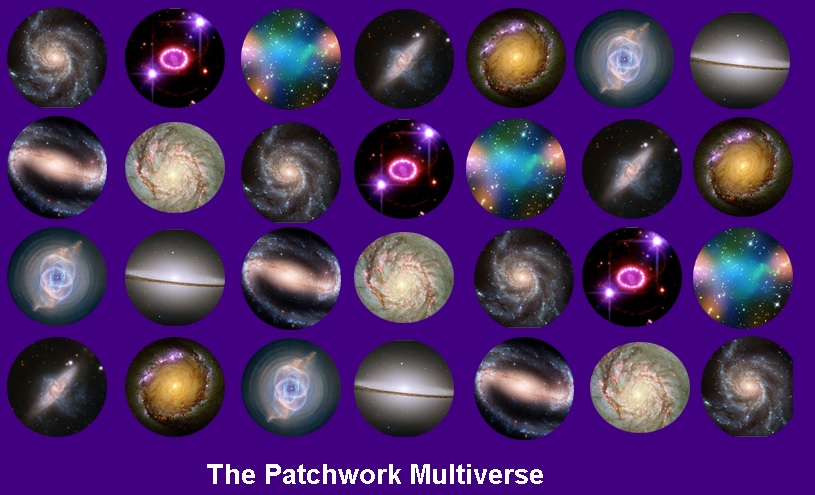 Before we can answer that, we need to first understand, "Why our universe works the way it does?" Is it just some random coincidence? The fact that 2 hydrogen atoms give only a helium atom, and its these helium atoms that a star need to radiate heat and light. Also, is it only coincidence, that large stars tend to form black holes.
2.4 THE QUESTION OF WORKING
Of course, we know the reason behind it. Black holes are formed because the 'gravitational pull' of the star after it dies is so strong that it sucks an entire 'mass' of the star into such a small compressed 'area 'creating a highly 'dense 'matter in the universe.
So now what does this have to do with "How do things work in the other universe ?" Well, let us rewind one paragraph behind.
How many scientific terms did we use? 4 ( marked like 'this').
Just for a moment say these terms had no meaning, in that case, the above paragraph will make no sense. Now, let us assume that these words have a totally different meaning. Then, it would make sense but there will seem to be a logical mistake.
So what does this have to do with understanding other universe?
Well, its simple. The other universe would make no sense with respect to our universe. Before we jump into how and why, lets just take a look at the following images to make it easier to comprehend.
This, is our understanding of our universe.
This is how the multiverse could work.
2.5 NAMING THEORIES
The basic idea being, it could we way beyond as well as what we could say "wilder" than our imaginations.
To give a little insight, there could be a universe where light could bend. Or a universe where sound travels faster than light. Maybe gravity is a repelling force. The most controversial but yet scientifically possible universe, where nuclear forces is the weakest.
There could be a possibility that in the multiverse theory, if there exists almost infinitely many universe, then there could be a duplicate of our very own universe. Where physics and math could work out the same. And this bought out yet another lame but accepted theory, maybe every universe is the same.
2.6 DUPLICATE YOU
Now we are ready to answer the interesting questions. Lets start with the basic. Can there be more than just one you?
In the multiverse theory, the answer is yes.
In basic terms,
Although this brings up our next interesting question, "What is the 'you' in the other universe doing?" Is it the same that you do, or completely different.
Although these theories are widely accepted. A new and more appealing theory is growing around the corner. To give you an insight,
2.7 THE CHOICE THEORY
In simple terms, in the parallel universe, 'you' are doing something you choose not to.
Every choice in your life make you "you" in this universe, while the same you is different from you in this universe.
So, the most interesting question, "What fills between 2 universe?"
Is it just space, no matter no energy no photons? Well practically that is not possible, since in volume 1 we did discuss that our observable universe only expands, so we will see them which means matter and photons exist.
2.8 SO CLOSE AND YET SO FAR
A vaguely rising theory suggest that every universe in the multiverse theory are on a plane
This means imagine a very large space in which every other universe is present. Only, each universe is so far from the neighbor, that in the lifetime of our universe, a single photon from the other universe will not reach anything else.
So every species from every universe is screaming and searching for you, but neither can you hear nor can they see.
Maybe we are all in the same "universe" but we will never see each other. Maybe as my good buddy friend says, "So close, and yet so far." Can truly be applied here.
2.9 PAVEMENT TO VOLUME 3
One day if we ever meet another universal species, then we may come across the Fermi paradox.
On a base scale, it says there could be other life forms in our very own universe. So, will it be good, or bad, or will there be war, communication and working together. Lets find out int the next volume.
---